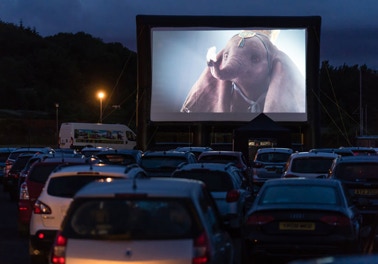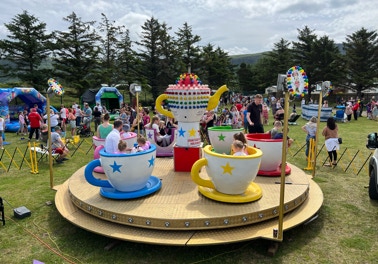 Covid-19 - As restrictions dictate


Bookings - will be secured once booking confirmation forms and deposit is received.
Please ensure that we have access to the site on arrival this may be a few hours before the event is due to begin. Failure to do so may reduce the runtime of the event as staff have to get a break before the event starts. This includes gates and overhead barriers that may restrict access.
Site assessments - Can be carried out at an additional cost. Most site assessments can be carried out on google maps or with photos of the proposed areas for no charge.
When we arrive on site we will begin set up of equipment where we think suits the equipment on hire. If you are looking for the equipment to be set up in a certain area this should be confirmed on booking or on the day when we arrive but this may be restricted due to power. Some equipment can take an hour to setup so not possible to move once set up.      
Cancellations - with 4 weeks notice there is no cancellation fees and deposits can hold your next available date.
                        With less than 4 weeks notice will incur a 10% cancellation fee
                        With less than 2 weeks notice will incur a 25% cancellation fee
                        Once we are on site full payment will be due.
Cancellations due to weather - in adverse weather conditions we have no choice but to cancel equipment for safety. Postponing an event due to weather ie. very wet or windy weather will not incur charges as long as notice is given in time to cancel staff. Usually 4 hrs notice.
- Cinemas will not be setup with winds over 15mph (10mph for the 40ft screen)
- Inflatable play equipment will not be setup with winds over 20mph.
- Amusement rides will not be setup in winds over 30mph
- Marquees will not be setup in winds over 30mph
There may be times during an event that we may have to close equipment for various reasons such as thunder or heavy rain for safety. If this happens we will have the equipment up and running again as soon as possible.
If there is adverse weather conditions you can contact us or we may contact you to postpone the event or change to suitable equipment.  There is no charge for postponing an event with 4hrs notice, more notice may be required if you are outside County Londonderry.
We cannot be responsible for any other charges or fees for any other equipment, food vendors etc that you have hired for the event.
Amusement ride hire throughout Northern Ireland and Ireland. We hire bouncy castles, inflatables and amusement rides from Derry Londonderry to Belfast, Antrim, Newtownabbey, Larne, Newry, and from Ballycastle Ballymena, Coleraine Maghera Dungannon to Cookstown, Omagh and Enniskillen and everywhere in between. We are event hire specialist and hire all our equipment manned and insured for community council and corporate events
Why not drop us an email to arrange your event